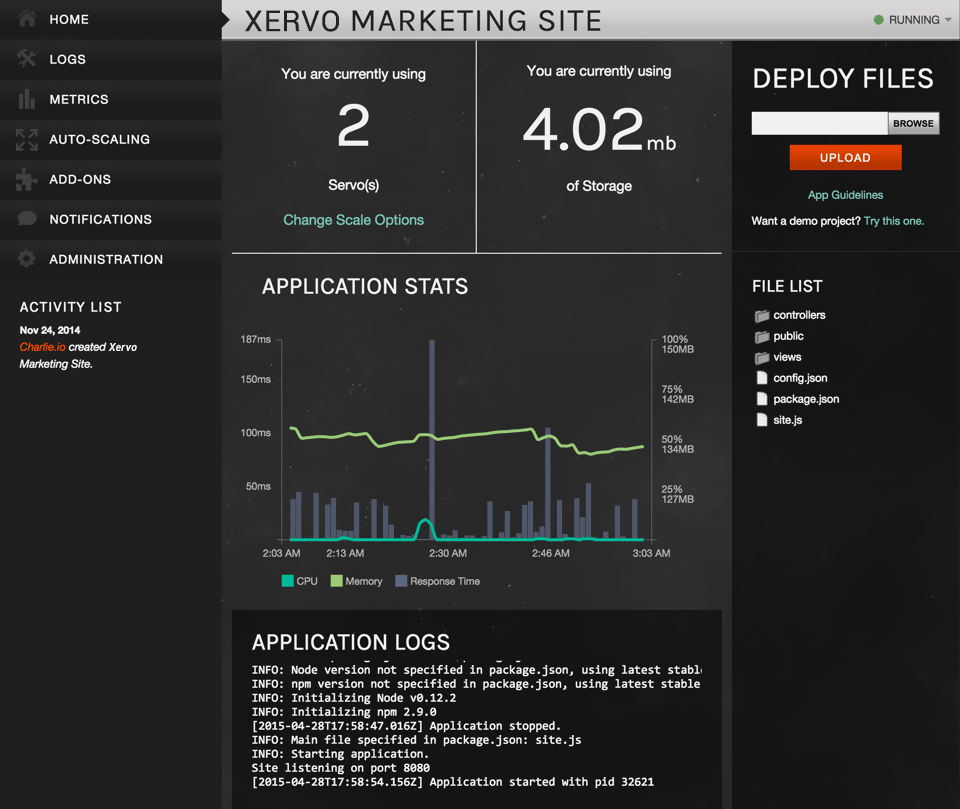 Click To See Product
Spend Your Time Building Apps
When you're building an application you need to concentrate on adding value for your customers, not on how it's going to run, scale, or be managed. It doesn't matter if you're building a large scale front-end client site, a single page JavaScript app, or just static assets, we've made it easy to deploy.
Let us take care of running your static assets and make them available anywhere in the world.
Static Support with Nginx
Hosting static sites and assets on the Xervo platform is simple. Just take your resources and push them to Xervo. Once deployed you get the ability to get real-time notifications, metrics, logs, and more, right at your fingertips.
Currently static sites utilize Nginx with capabilities to override site settings. If you think we need to support something else, let us know.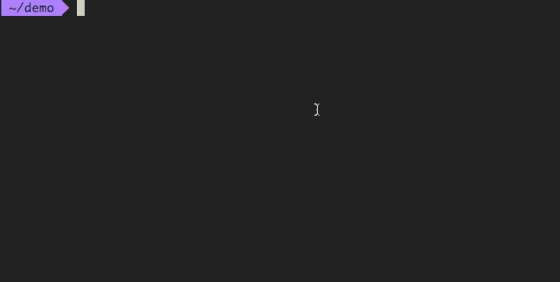 Deploying is Dead Simple
Just install npm and you're off and running.
> npm install @xervo/cli --global
> xervo deploy
Try for Free Today
Private Static CDN In Your Enterprise
Need to host static assets at web scale in your enterprise? We have the platform for you. Xervo Enterprise Class lets you deploy, scale, analyze, and manage your static sites anywhere you need them - in the cloud, on-premises, or a hybrid of the two.
Make sure your company has a secure environment. The Xervo platform includes strict security and compliance support, including HIPAA.
Learn More
Just Getting Started?
Check out Useful Content on Static Sites and Xervo
Learn More
What is Static Sites?
Nginx is an open source reverse proxy server for HTTP, HTTPS, SMTP, POP3, and IMAP protocols, as well as a load balancer, HTTP cache, and a web server (origin server). The nginx project started with a strong focus on high concurrency, high performance and low memory usage.
Nginx allows for static assets to be served efficiently and with high performance.