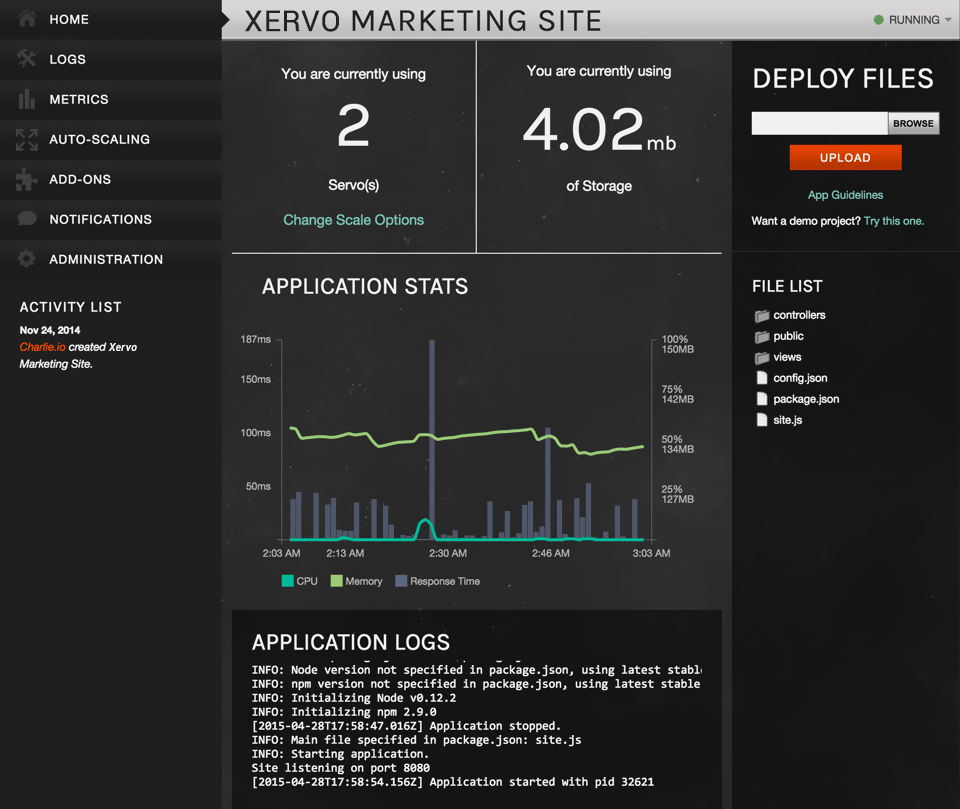 Click To See Product
You Build Node.js (or io.js) Applications, We Run Them
When you're building an application you need to concentrate on adding value to your customers not on how it's going to run and scale. No matter if you're building a website, an API, a real-time application, or a mobile backend we've got the tools for you.
Let us remove the Node.js DevOps burden from your shoulders.
Xervo is Built with Node.js in Mind
The Xervo platform was created with Node.js at its core. This means that we understand the scaling and deployment issues you'll encounter. This also means we've likely already encountered and resolved most of these issues.
We feel that supporting the Node.js community is extremely important and a great way to learn about developer challenges. At the end of the day, we provide the easiest way for Node.js developers to deploy and run their applications.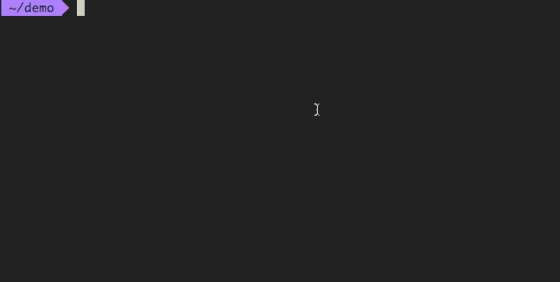 Deploying is Dead Simple
Just install npm and you're off and running.
> npm install @xervo/cli --global
> xervo deploy
Try for Free Today
Securely Run Node.js In Your Enterprise
Need to run Node.js at scale in your enterprise? We have the platform for you. Xervo Enterprise Class lets you deploy, scale, analyze, and manage your application anywhere you need them - in the cloud, on-premises, or a hybrid of the two.
Make sure your company has a secure environment. The Xervo platform includes strict security and compliance support, including HIPAA.
Learn More
Just Getting Started with Node.js?
Check out Useful Content on Node.js and Xervo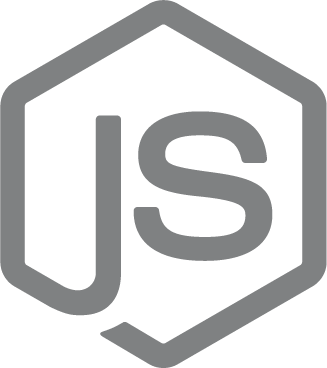 Learn More
What is Node.js?
Node.js is an open source, cross-platform runtime environment for server-side and networking applications. Node.js applications are written in JavaScript, and can be run within the Node.js runtime on various platforms.