The Xervo Story
Have you ever gotten on your bicycle and then realized someone attached a jet engine when you weren't looking? Welcome to Xervo. A simple idea to solve a complex problem. Xervo was started by developers trying to build a game in Node.js who couldn't find a place to run it simply. The team searched, looking under every rock but nothing existed that solved the problem in its entirety. After some initial frustration the team decided to solve the problem. What do you do when you have a rag tag team of engineers and we can't find the solution we're looking for? We build it…
We began our journey in 2012 at The Brandery, a top ten accelerator located in Cincinnati. Everyday we woke up, hustled, and built the first version of the platform. It has since evolved into one of the best PaaS offerings out there. The platform was entirely bootstrapped (mostly) until we were acquired by Progress in 2014.
And that day "Xervo, A Progress Company" was born.
Today Xervo is a premier Node.js hosting platform, offering features to address the needs of individual developers and enterprises alike. Xervo is the best way to deploy, scale, and monitor your Node.js applications in the cloud, on-prem, or a hybrid of the two.
Culture & Community
Xervo is dedicated to the community of developers and companies we serve. Focusing on developer feedback has helped Xervo create the best product for its customers. The developer community has been the single biggest driver of innovation and success.
Commitment to the community is exercised by sponsorship, startup programs, mentorship, free technical guidance, and many other activities throughout the year.
In addition to the technical community, Xervo is dedicated to growing technical talent in Cincinnati and the surrounding areas.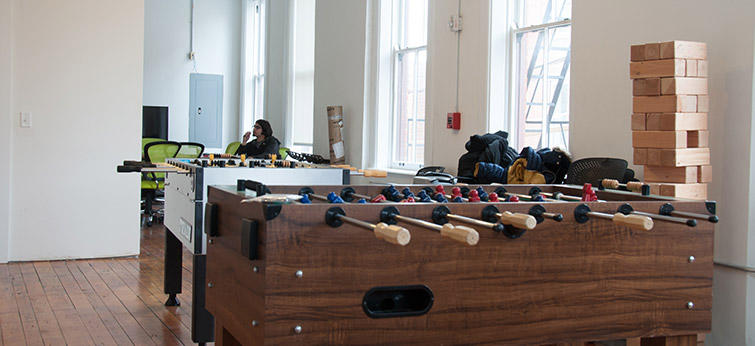 Cincinnati
Where is Cincinnati? It's in Ohio and it's a sweet place, don't roll your eyes at us! We love Cincinnati, and the startup and technology communities that reside there. We're committed to the region and how much opportunity exists for innovation in the area. So committed, that we opted to stay in the historic neighborhood of Over The Rhine in Cincinnati and allowed no one to shake that commitment. Investors and Progress alike were told we would not leave the region under any circumstance.